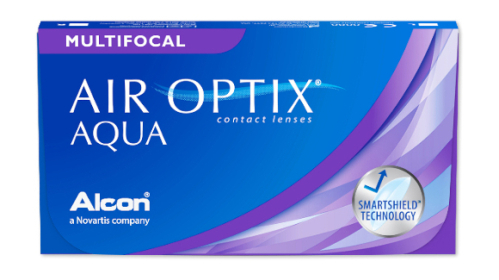 Air Optix Aqua Multifocal 3-pack
Monthly Replacement
Whether reading, driving or working on your computer, with Air Optix Aqua Multifocal contact lenses you can enjoy crisp, clear vision. They're designed to provide breathability and moisture retention, while resisting deposit buildup.
The Air Optix Aqua Multifocal lens provides a smooth transition as your eyes move naturally from one focal distance to another.
1 x 3 Pack gives 3 Months Supply for one eye.
MONTHLY LENS