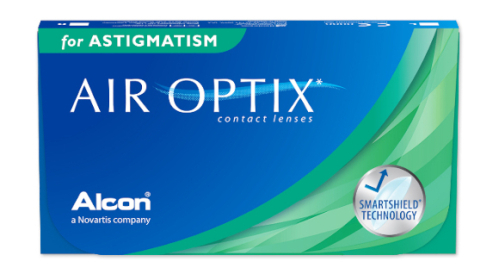 Air Optix for Astigmatism 3-pack
Monthly Replacement
Just because you have astigmatism doesn't mean you have to deal with dryness, discomfort, redness and blurred vision. All day comfort and 6 times more oxygen through the lens than traditional toric lenses.
Consistently stable vision with outstanding visual acuity.
1 x 3 Pack gives 3 Months Supply for one eye.
MONTHLY LENS