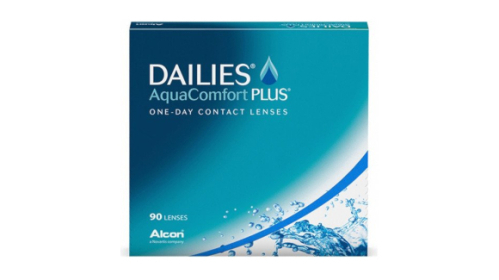 Dailies AquaComfort Plus 90-pack
Daily Replacement
New DAILIES AquaComfort Plus is the first ever lens to feature triple action moisture – three moisturising agents working in synergy to provide comfort throughout the day. No cleaning, no hassle, no lens care. Just put in a fresh pair every morning and throw them away at night.
DAILIES AquaComfort Plus lubricates, moisturises and refreshes for sustained comfort all day long.
1 x 90 pack gives 3 months supply for one eye.
DAILY LENS