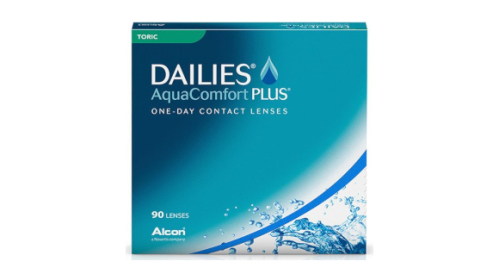 Dailies AquaComfort Plus Toric 90-pack
Daily Replacement
DAILIES® AquaComfort Plus® Toric with AquaRelease combines excellent visual acuity with the comfort, convenience and hygiene of wearing a fresh, new pair of lenses everyday. Take the easy way out. Put in a fresh new pair every morning and throw them away at night.
You'll enjoy great vision and incredible comfort, with these lenses, the one-day contact lens available for people with Astigmatism.
1 x 90 pack gives 3 months supply for one eye.
DAILY LENS